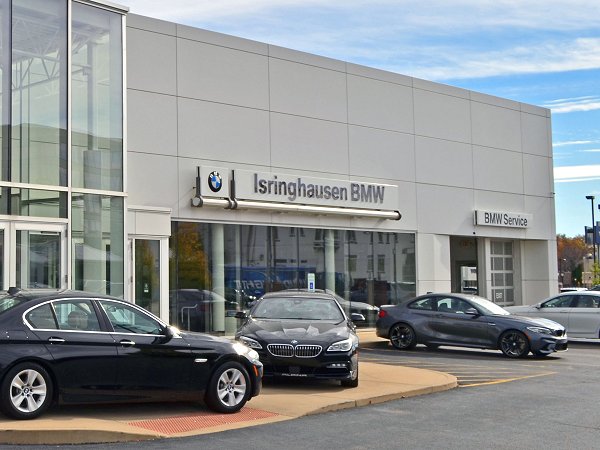 When you're an Isringhausen Priority One Customer, you can rest assured knowing the premier quality of product and service you will receive from Isringhausen Imports.
The Isringhausen BMW Service Department was number one of 339 authorized BMW dealers in the U.S. in both 2014 and 2015. This is among all dealers regardless of size or region.
A lot of this is made possible by a skilled staff with an average tenure here of 10 years. Another contribution is our service director, Mike Dejanovich, has been a BMW master tech for 26 years and has been with Isringhausen since 1990. When the service manager has an intimate understanding of the systems of the car and his department he can help you make the best decision if a service issue arises.
In addition, our 2015 Certified Pre-Owned BMWs were among the highest quality in the United States according to customer survey responses. That accolade is based on the number of issues that occurred within a set time period (specified by BMW) following ownership. BMW compiles the info based on service department visits. So, it's not subjective. Our cars had fewer issues per car than any BMW dealer in the nation.
Our CPO vehicles earn their highest rating because of the culture of the entire Isringhausen family and organization. Since our beginnings in the 1980's, there has never been a time when, during our evaluation; acquisition; reconditioning; detailing or presentation of a particular car, that the term "good enough" has been used. It doesn't matter if it's a rare, collectible Porsche that is several hundred thousand dollars or a quality used domestic car we receive on trade. If it isn't already or can't be brought to our high standards, we wholesale it. There are hundreds of dealers that are willing to buy these cars, shine them up and represent them as if they are just like ours. At the end of the day, Isringhausen vehicles set the standard by which all other dealer's vehicles are measured.
We are very proud and grateful for the success and accolades we have earned over the years. What it all comes down to is: we give our very best in preparation of the day our clients become Isringhausen Priority One Customers. If you aren't already an Isringhausen Priority One Customer, we hope you will give us an opportunity to show you the difference.