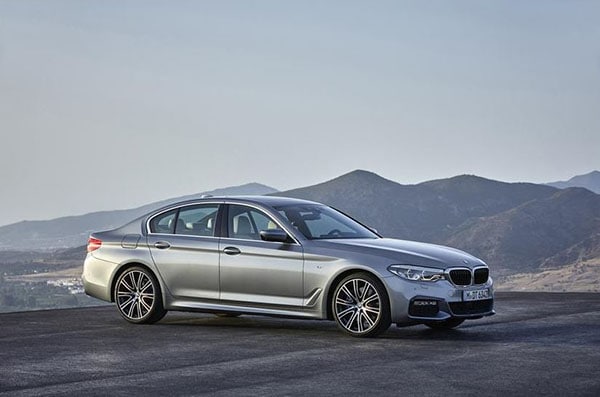 The all-new 2017 BMW 5 Series has arrived at Isringhausen. Offered first as the 530i and 540i, the new 5 Series is lighter, more responsive, and equipped with a greater range of convenience, driving-assistance, collision-avoidance, and infotainment technologies.
Along with more conventional safety features, the BMW 5 Series offers active lane keeping and a traffic jam assistant, which use a series of cameras and radar sensors to help steer the car in its lane at speeds of up to 130 mph and maintain following distance in heavy traffic.
Other features on the 2017 BMW 5 Series include massaging seats, ambient lighting, a new adaptive driving mode, a new Bowers & Wilkins surround-sound system, and a rear seat DVD entertainment system. An M Sport package is also available, featuring aerodynamic improvements, a lowered M Sport suspension, new M Sport leather steering wheel, and more.
Wired calls the 2017 5 Series "posh but punchy" and scores it 8/10. Adds the New York Daily News, "With the new 5 Series, BMW plans for the future while preserving its past."