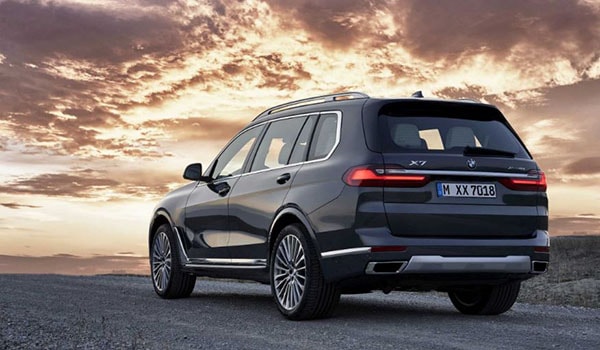 BMW recently announced the first-ever BMW X7, the pinnacle of BMW's X Sport Activity Vehicle lineup. The BMW X7 builds on the class leading comfort, handling, safety and technology of all the previous BMW X Sport Activity Vehicle model lines that have been produced at BMW's Spartanburg, South Carolina plant since 1999.
The 2019 BMW X7 offers standard three row seating for 7 with optional Second-row Captain's Chairs offering a more exclusive seating arrangement for 6. Standard two-axle air suspension, 21-inch alloy wheels and advanced driver assistance systems ensure that the new BMW X7 lives up to expectations of style, driver engagement, passenger comfort and all-weather and all-terrain capability.
For the first time, BMW customers will have the opportunity to pre-order the first-ever BMW X7 online through www.BMWUSA.com. Simply log on and complete your pre-order deposit. Then Isringhausen BMW will reach out to you to finalize the options and colors of your BMW X7. Customers who pre-order online will also enjoy priority vehicle production.
The new BMW X7 will arrive at Isringhausen BMW in March 2019.