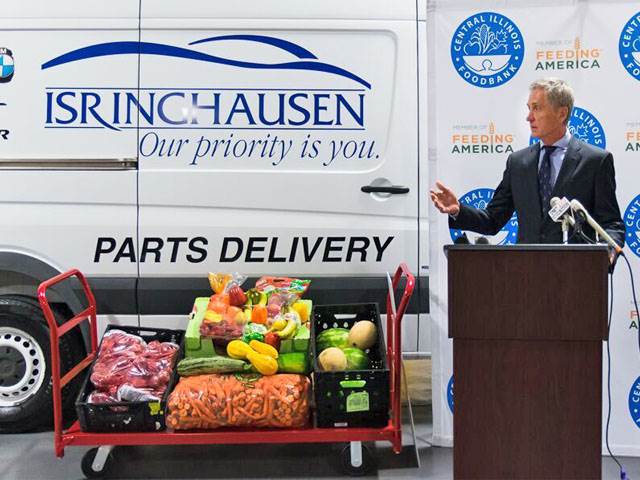 Central Illinois Foodbank has announced a $50,000 grant from the Morgan Stanley Foundation to purchase equipment for a new produce delivery program. This pilot program will allow volunteers to deliver produce to sites where food insecurity is above average rates.
In conjunction with this grant, Isringhausen Imports has donated a used van to the Foodbank for this program. Once the sites have been confirmed and the van has been retrofitted with refrigeration, the program is scheduled to launch in early August.
"By providing the people we serve with increased access to fresh fruits and vegetables, we give them the building blocks for a healthy life," said Pam Molitoris, executive director of Central Illinois Foodbank. "We are excited ... to help improve the health of the people in our community."
Volunteers will be an integral part of the program's success. Anyone who is interested in learning more about the program should contact the Foodbank at 217-522-4022.